Unlocking More Insight and Subsurface Information
Our team works hard to invent new ways to help explore for and produce oil, gas, helium, hydrogen, geothermal energy, and evaluate CCS reservoir sites viability using new and old free drilling byproducts (cuttings, cores, and muds).
Complete Visibility in One Place
AHS Services provide a comprehensive multi-point analysis for each project we take on, bringing together multiple data points from applying AHS Technology to petroleum drilling byproducts.  When matched with our expert technical analysis, our reports provide our customers with our complete evaluation of the detectable production properties of the well or site in question.
Surprisingly Affordable
Celebrating the launch of our AHS Services, we currently are offering low introductory pricing on AHS Services.  Volume and recurring business discounts also are available.  Contact AHS to get a quote for your project.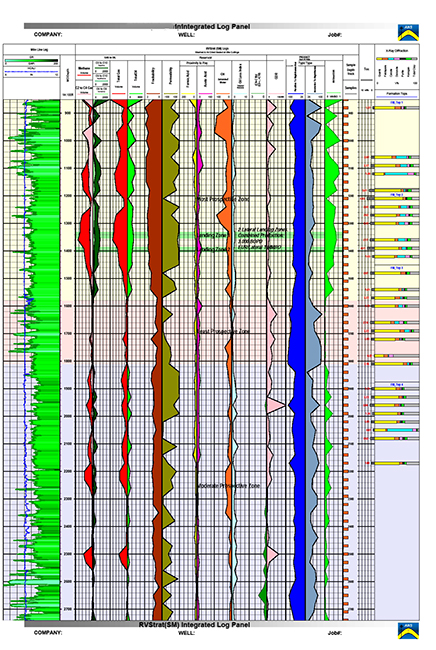 AHS Service Packages and Pricing
Rapid & Affordable Frackability Evaluation
AHS Technology includes a remarkably rapid and surprisingly affordable analysis of the capability of nearly any site to be successfully subjected to fracking.
Rock Volatiles Stratigraphy (Oil & Gas Payzone Maps)
RVStrat™ captures and analyzes cuttings-based volatiles for rapid and effective oil and gas payzone mapping, succeeding where other analytical methods fail.
Mud Volatiles Stratigraphy (Oil & Gas Payzone Maps)
AHS's MVStrat™ service rapidly and affordably maps oil and gas payzones through mud-based volatile compound analysis, far surpassing conventional mud logging.
Real-Time Core Samples Volatiles Analysis
AHS core sample analytics can assess oil saturation, formation permeability, frackability, and reveal other information with remarkably fast turnaround.  AHS can return results on core analysis in less than a week.
Customized Projects and Additional Services
Unlock the full power of AHS Technology by using several AHS Services in a single project or combining AHS Services with other analytical methods performed by AHS, including fluid inclusion petrography and microthermometry.
Advanced Hydrocarbon Analytics
Leverage AHS's extensive expertise which can be applied to any relevant data set (regardless of source) including conventional well logs, data from cores, production results, geophysics data, etc. for one or more wells, to provide more insight and visibility.
Terms & Conditions
Sample capture, shipping, and other location-dependent charges are not included in posted prices.  All quoted prices for services are subject to acceptance of AHS purchase terms and conditions.
More of What Sets AHS Services Apart
Powerful and Flexible
AHS Services are not limited to our Primary Services.  AHS is capable of multi-faceted geological analysis of sites and can customize projects to meet  customer needs.  Contact Us to discuss additional AHS services.
All Inclusive and Transparent Pricing
AHS offers clear, all-inclusive pricing.  Our Team establishes expected deliverables upfront; completely explains all relevant findings in our report; and is available for hands-on customer follow up discussions and questions.

Timeliness Guaranteed
We understand – timing is critical in oil and gas exploration and production.  The speed of our technology and team means AHS turnaround is measured in days (not weeks or months).  We guarantee timely completion as projected.

Technology Trial Opportunities Available
AHS offers select potential customers opportunities to perform limited free trials of AHS Services and AHS Technology.  Certain terms and conditions apply.  If you want to try AHS Services without risk please contact us to explore whether your organization and project qualifies.