Oil & Gas Geological Experts and Disruptive Tech Start-Up
Developing and deploying an amazing technology requires an amazing team.
AHS's team has decades of experience in the development and deployment of  geological technologies.  This deep experience allows AHS to provide accurate interpretation and translation of complicated data sets to provide our customers with the information they need.
Our leadership team is supported by a growing roster of engineers, chemists, and business experts that facilitate and enhance development and deployment of AHS Technology and AHS Services.  The combination of deep geological thought leadership and pioneering start up spirit makes the AHS team uniquely capable of advancing the disruptive AHS Technology.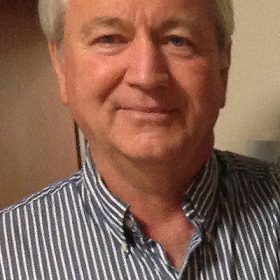 Mike Smith, President
Four decades of leading innovation in petrogeology. Leading developer of fluid inclusion analysis methods and technology for Amoco, ExxonMobil, and other leading petroleum exploration and production companies. Mike is focused on R&D, business development, and leading AHS.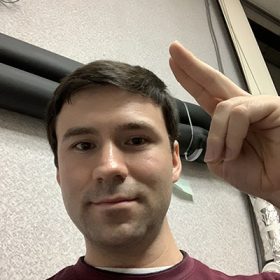 Timothy Smith, Operations Manager
Timothy M. Smith received a B.S. in geology from the University of Tulsa in 2016. He began working with AHS in 2012 and became Operations Manager at AHS in 2018. In his role as operations manager Timothy oversees the day to day running of the lab, the maintenance of its inventories, and the operation/maintenance of much of AHS's unique analytical technology. In addition to his role as Operations Manager, Timothy also works as a geologist at AHS including field work in Oklahoma and the North Slope of Alaska. He has participated in multiple scientific studies carried out at AHS including geothermal research and analysis of volatiles relating to environmental conditions following asteroid impacts.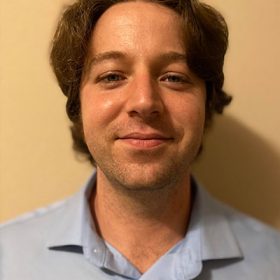 Christopher Smith, PhD, Senior Chemist
Christopher Smith has been a Senior Chemist with Advanced Hydrocarbon Stratigraphy (AHS) since January 2019 and recently moved to Midland working on data analysis, instrumentation, client engagements, and business development. Most of his analysis work focuses on the North Slope in Alaska, the Delaware Basin, the Anadarko and Arkoma basins in Oklahoma, and the Marcellus.
Prior to working for AHS, he received his PhD in analytical chemistry from the University of Arizona in the Winter 2018 term with focuses on instrumentation, data analysis programing, spectroscopy, electrophysiology, surfactants, and surface modification chemistries. He also completed a MA in history at the University of Tulsa as a Henneke Research Fellow in 2012. He completed his undergraduate work cum laude in 2011 with degrees in chemistry, history, and biochemistry also from the University of Tulsa.
Patrick S. Gordon, Geologist
Patrick S. Gordon received a B.S. in geology from the Oklahoma State University in 2018. He began working with AHS in 2015 and is currently a Geologist. In addition to field work in Oklahoma and the North Slope of Alaska and his normal duties as a geologist he operates, maintains, and assists in the building of several pieces of AHS's unique analytical equipment developed in house. He has participated on multiple non-industry scientific studies carried out at AHS on topics ranging from carbon capture to helium exploration and is a coauthor on multiple published studies from this time at AHS.
Interested in Working For AHS?  We're Hiring!
AHS is always looking for professionals interested in joining us in our mission of developing and deploying new technologies to improve the efficiency of petroleum production.  Interested candidates are invited to send us their resume and cover letter.  We welcome full time employee and independent contractor relationships.  We will accept great candidates for positions anywhere, but most technical positions are located in Houston, Denver, or Tulsa.