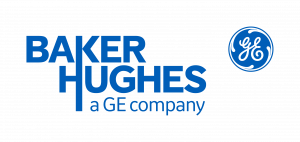 Baker Hughes and AHS Enter Strategic Alliance

Houston/Tulsa – December 2018
Baker Hughes, a GE company (BHGE) and Advanced Hydrocarbon Stratigraphy (AHS) have signed a strategic alliance partnership in which AHS will provide its unique geochemical volatile analysis services ('VAS') and BHGE, with its global reach, will a distributor for these services.
About Baker Hughes, a GE company:
Baker Hughes, a GE company (NYSE: BHGE) is the world's first and only Fullstream provider of integrated oilfield products, services and digital solutions. We deploy minds and machines to enhance customer productivity, safety and environmental stewardship, while minimizing costs and risks at every step of the energy value chain. With operations in over 120 countries, we infuse over a century of experience with the spirit of a startup – inventing smarter ways to bring energy to the world. Visit us at BHGE.com.
About Advanced Hydrocarbon Stratigraphy:
Advanced Hydrocarbon Stratigraphy, Inc (AHS) with its founder Mike Smith is a world leader in cuttings, core, and drilling mud volatiles analyses for exploration and production.  Its newest unique, patented technology, Volatile Analyses Services ('VAS') uses gentle sampling and volatiles extraction techniques to analyze present day fluids from PDC cuttings as well as core samples.   Data from the analyses are used to recognize pay zones, including by-passed pays, evaluate petroleum systems, evaluate the probability of proximity to economic pay zones, help determine optimum lateral landing zones from analyzing cuttings and cores from pilot wells, and evaluate rock properties and oil and gas distribution in laterals to help optimize completions of unconventional reservoirs.